LET ME GUESS
Right now you probably feel...
Unfulfilled with your life or career and you're tired of chasing motivation because let's be honest...your current goals don't inspire you at all!
Am I right?
Or maybe you're like me and you're constantly thinking about ways that you can move your life forward with the least amount of stress as possible.
Yep! I can relate!
I remember constantly dreaming about "one day" doing something exceptional with my life.
I wanted clear goals that inspired me to take massive action.
I was ready to stop talking about my potential and actually do the work to maxmize it!
But no matter what I did I would always fall short.
Maybe that's why you're here?
Maybe you're tired of watching others "succeed" while every year of your life kind of looks the same?
My friend, if any of this resonnates with you, it's because you're in the right place!
This Is The Place For You To...
Identify exactly what you're here to do.
Learn how to turn your gifts, talents, personality, and natural abilities, into something profitable.
Learn a clear process to start living your life on your terms without regret.
Identify your unique purpose and execute it to the best of your ability
Understand how your specific gifts and talents help you to stand out in a crowded market place.
Learn a proven strategy for identifying your purpose.
Discover the truth about who you are and what you were made to do.
Learn how to create additional streams of income by using your natural gifts and talents.
Learn how to live authentically.
Discover how to connect your career (or business) with your purpose so that you can experience satisfaction in your work.
And SO much more!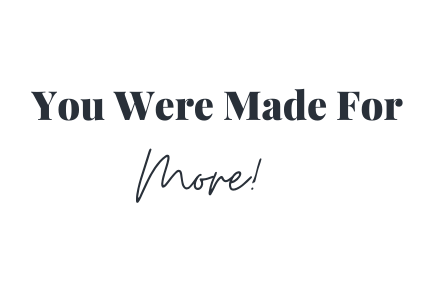 But I know you already know that! Your life is about more than just working a 9-5, living pay cheq to pay cheq, and trying to keep up with the Jones'...who are they anyway?!
You are here on purpose and until you find out what it is you will spend your whole life wandering...
I know you don't wana get to the end of your life and wonder about what you shoulda done with all the time you had and all of the amazing lives you should have impacted!
I know you don't wana look back 10 years from now and think about who you woulda been if you had the courage to discover what you were truly made to do!
I know, that you're tired of dreaming about all of the possibilities and telling yourself "I coulda done this" or "I coulda done that".
Now is the time to align your goals with your purpose!

I read almost every book, listened to a lot of sermons, attended every webinar I could find and none of them gave me what I was looking for.
None of them answered the questions I had about who I was, what I am here for, and why I have the specific gifts, talents, and natural abilities that I have. 
It wasn't until I started drowning out all of the noise and let go of who I thought I should be and what others wanted me to be that I finally found myself and unlocked my true purpose.
Since unlocking my purpose
I've launched a blog that has helped thousands of readers around the world to live authentically and pursue their biggest goals!
This blog was so helpful that people started reaching out to me asking if I could help them personally to identify and execute their goals.
Of course I said YES and this was the beginning of my business! Since then I've gone on to become the host of a growing podcast community, hit financial goals like creating $10,000 in less than 14 days, and a whole lot more!
I'm so passionate about supporting fellow goal-getters and purpose-driven leaders.
Here's What Others Have To Say About This!
"Theresa, you helped me to discover who I truly am and this led to me learning how to stop settling in my life. Now I can say with confidence that I am living a life that I enjoy, I know my purpose, and I'm working on starting my business! Thanks Tee!" - L.Allen
Theresa pointed out things that were holding me back from becoming the person I always knew I had inside of me. She challenged me to stop trying to perfect my craft and to simply get started. Connecting with Theresa really shifted my life and business. - J.Brown
The Quickstart Goal-Setting & Execution Mini-Course
(Valued at $97)
I know that trying to figure out how to practically make the adjustment and incorporate your purpose into your everyday life can be a struggle!
So to help you make the transition with ease you will get this easy to follow step-by-step goal setting mini-course that is designed to teach you a 90-day framework to help you create a life that is fully aligned with your purpose.
The Best Part...
You will start seeing results within 90-days!